Farmers Markets @ Your Finger-Tips
PRESS RELEASE
Farmers Markets @ Your Finger-Tips
Bangor, February 12, 2023:  Cabin Fever is setting in.  Folks are yearning for spring.  They're dreaming of their farmers' market and opening day.  Is anything new this year?  Yes!  Farm Store is a Maine online marketplace where you:
1) Select Your Products
2) Place Your Order
3) Pick Up Your Order at selected farmers' market.
Farm Store provides the ultimate farmers' market experience online.  Customers order directly from their favorite vendors.  They go to the market to pick up their orders.  No longer will you stand in line to find out your item is sold out.  Your orders are packed and waiting for you.
Steve, Terri and Michael Sleeper have developed this new online marketplace.   The Sleepers have been selling their ethic Mediterranean foods at farmers markets for years.  Customers were asking how they could order the food online and Farm Store was born. 
The mission of Farm Store is to provide all Maine residence and visitors greater access to local farmers markets. This is a collaborative marketplace with multiple farmers, producers & markets together on ONE Maine online platform.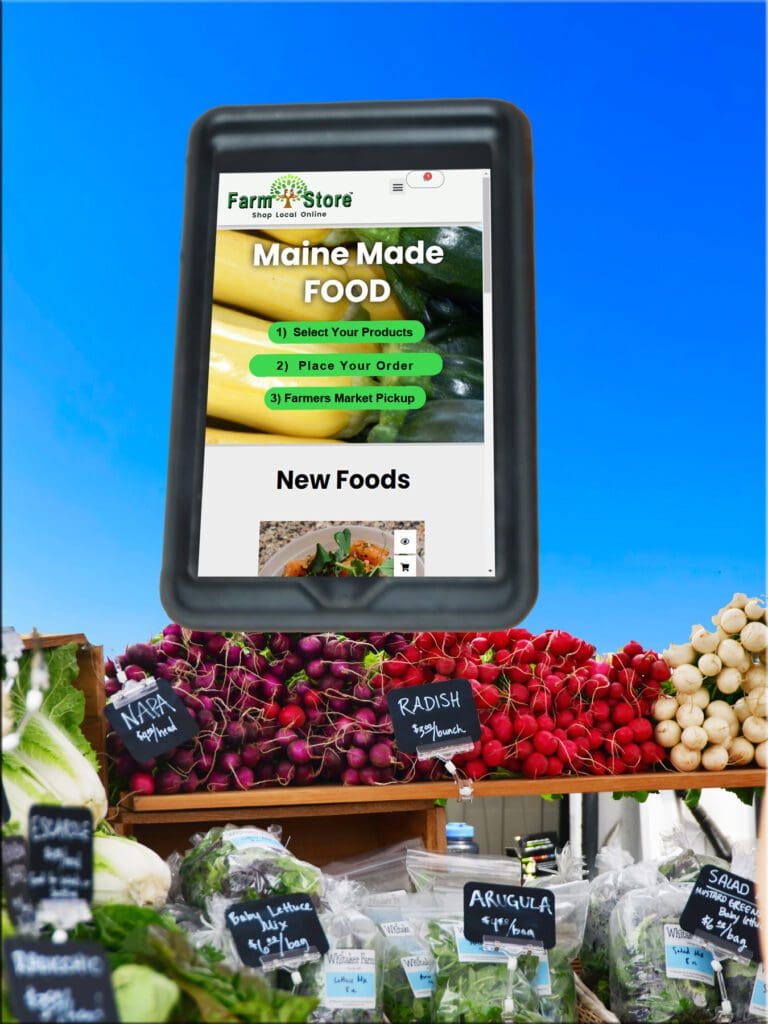 Covid changed buying habits forever.  Everyone got used to ordering with their phones.  Start your journey to better health today.  Order locally online and get the best foods Maine farmers and producers have to offer.
Farm Store is now scaling up so that most Maine market vendors qualify to create their own individualized, customized online stores, free of charge.  There no longer a need for expensive websites and custom computer coding.  Farm Store will get you up and running quickly and at no charge.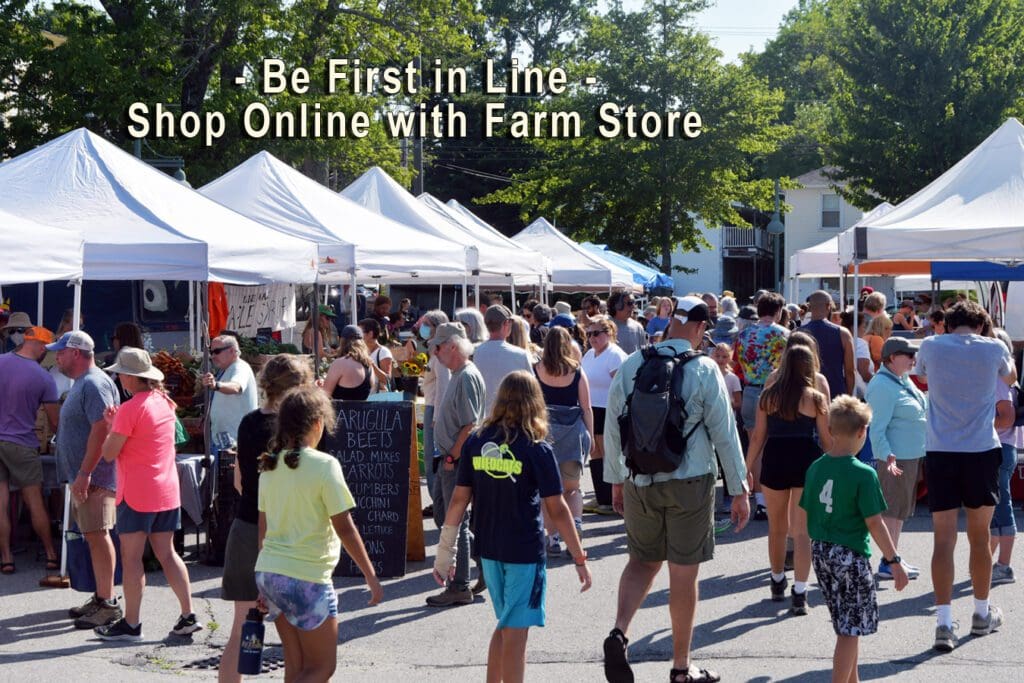 Customers shop 5 days a week online, sellers get one day for order prep and one day for market pickup.  Get the freshest, local foods available, without standing in line.
Tom and Caroline order on Farm Store every week and go to the Bangor European market to pick orders up. They said, "Great nutritious and delicious soups and entrees.  Deserts are special treats.  Perfect comfort food from a friendly, hardworking small business.  Farm Store makes for easy preordering with colorful product photos.  Great way to ensure your order is ready for pickup.  A valuable time saver."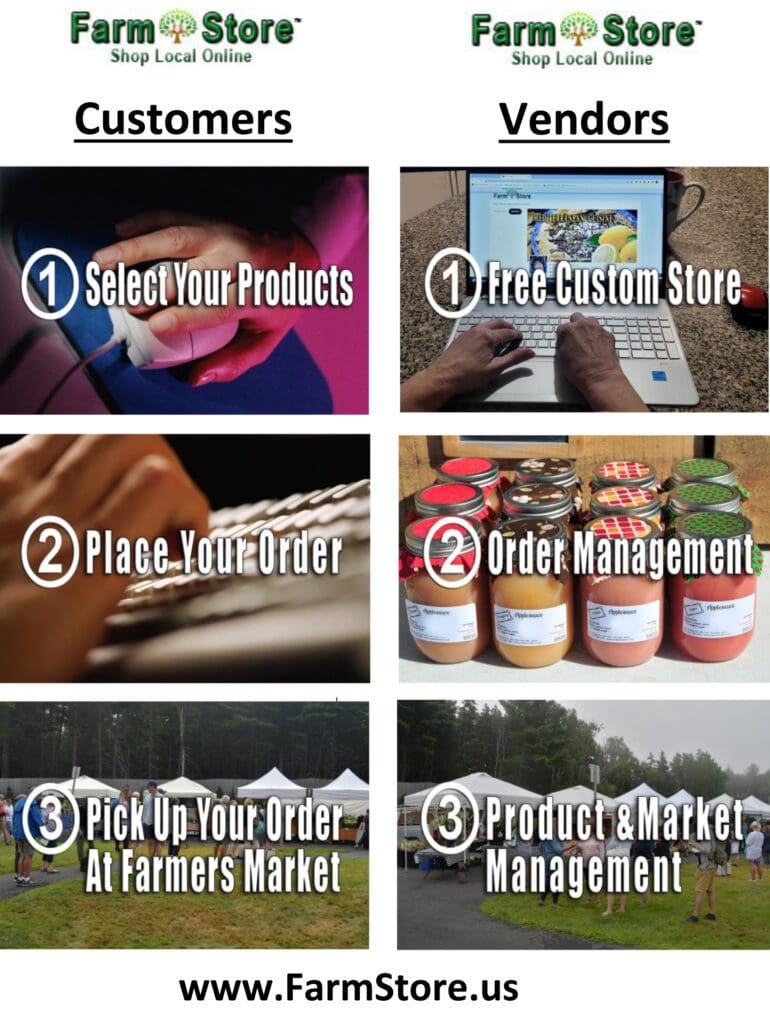 Farm Store is the easiest way for vendors to get an online store up and running.  Each farmer/producer can customize product offerings to match requirements at each of their markets.  For example, if Tom's Farm sells carrots at the Bangor Market but not at the Hampden Market, their Tom's Farm "virtual store" will only list carrots for pickup in Bangor.
Some vendors expressed concern that they would be too busy and wouldn't have enough product to fill the orders.  Farm Store has you covered.  Vendors are in complete control and can set "quantities available" for each item.  As an added feature, when a product quantity get low or out, farm store send you an email, "Beet Salad – Bangor Market (#2308) is out of stock" for example.
Farm Store is looking for 100 local farmers and producers to join in February.  100 customers joining would also make a big difference.  It's free to join and get started today.  www.farmstore.us  
Join in the fun and excitement of Farm Store.  Order the freshest seasonal products @ your finger-tips. 
For more information about becoming a Farm Store seller or shopper:
207.951.4052